We still need to scan the Shiba-a-week calendar our dear friend Nobuko sent us from Japan, but meanwhile, we have found some interesting Shiba Inu items currently for sale in Japan. This first installment will bring you some items only featured on the Japanese language website of
http://www.hanadeka.com
. Hanadeka means big-nosed and these items are extreme close-ups, much like "The Dog" items in the U.S. First we have the calendar: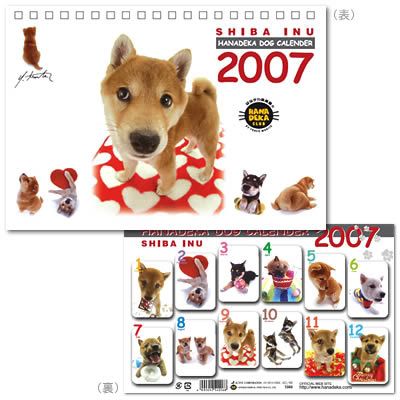 Next, Shiba stickers:
Finally, what appears to be a Shiba puzzle!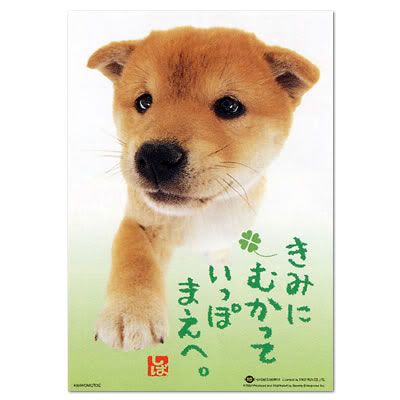 These items can be seen by going to the Japanese version of
Hanadeka
, then clicking on the button on the left hand side that also says "Goods" in English to get to the store.
According to a Japanese friend, the price on the calendar is 714yen(about $6.50), but we don't know if they ship to the U.S. or not.